South Jersey Gutter Cleaning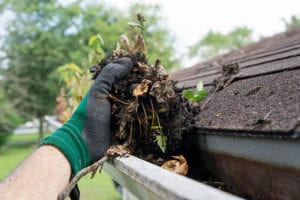 The South Jersey gutter cleaning crew at All Washed Up will clean, repair and secure your gutter systems for you. Stop climbing ladders and risking your safety. Our team of experts knows exactly what they are doing and will work safely and efficiently to complete your gutter cleaning project. Once complete, you may want to take advantage of our exciting new product called GutterBrush. It acts as a barrier that allows water into your gutters but not leaves and other debris. If your gutters clog after installation, we promise to come and clean them for free!
South Jersey gutter cleaning services
clean out gutters
clean out downspouts
secure loose nails
install gutterbrush systems
South Jersey gutter protection installation
All Washed Up isn't just a South Jersey gutter cleaning company. We also install GutterBrush gutter protection systems so your gutters never need cleaning again. GutterBrush gutter protection is a revolutionary new system that is made right here in the USA. It offers protection that is superior to other gutter protection systems and is far less expensive to purchase and install.