Get the most out of Garden State living with spotless windows! Our professional window cleaning service delivers all the spotless results - without any of the headache.
Cutting-Edge
Window Cleaning
We use a water-fed pole cleaning system to bring out the best in your windows. This professional approach is key for a few important reasons:
It's effective.

Using clean, purified water, our process ensures you're getting a complete clean without the risk of mineral buildup.

It's safe.

Our pole-fed system allows our technicians to clean windows up to four stories tall while they remain at the ground level. Ladders can stay in the garage.

It's spotless.

Our job isn't done until we deliver a comprehensive service that makes every pane shine.
With a routine exterior window cleaning service from All Washed Up, you can enjoy the maximum potential of your property - and let the light in!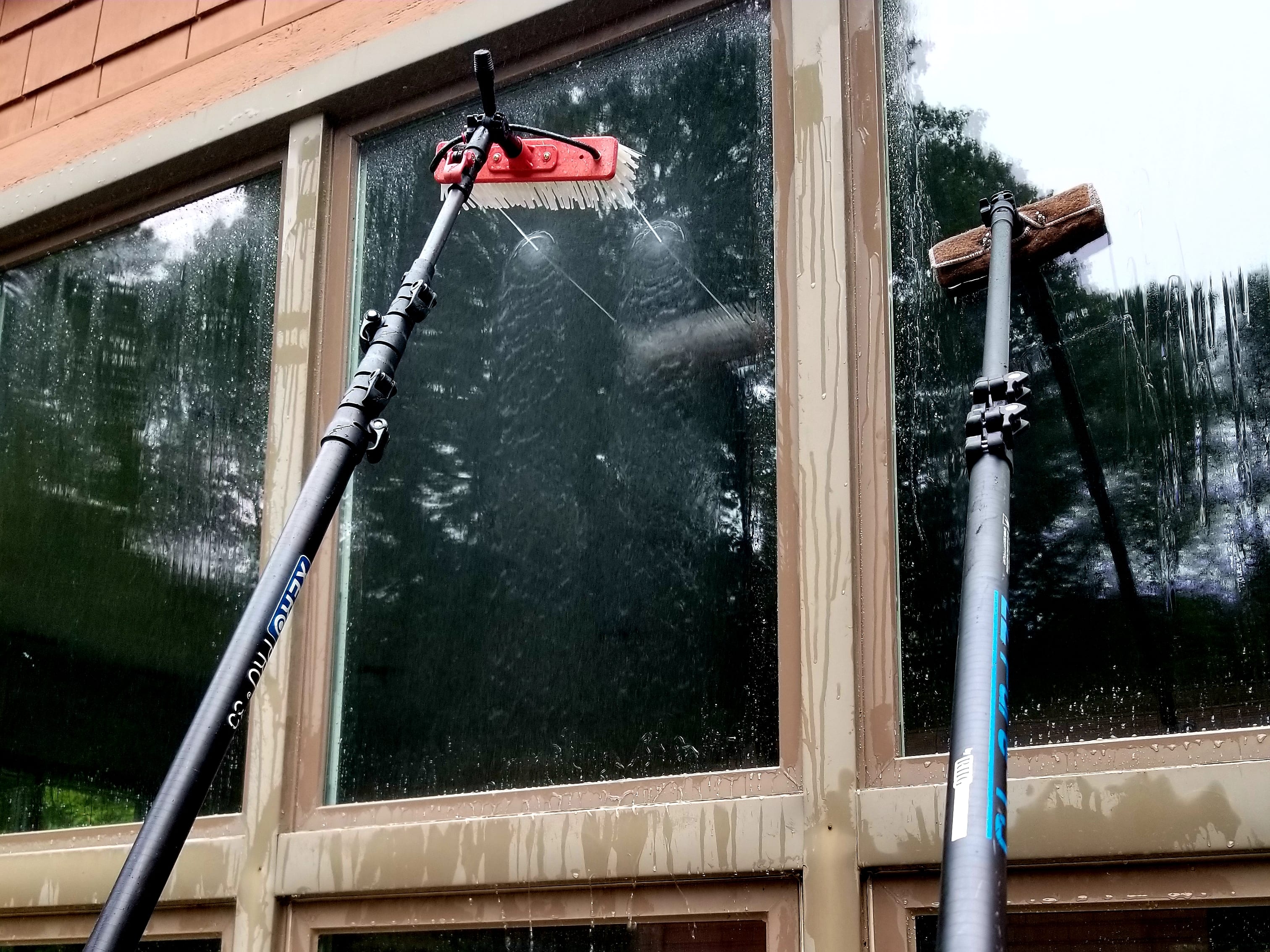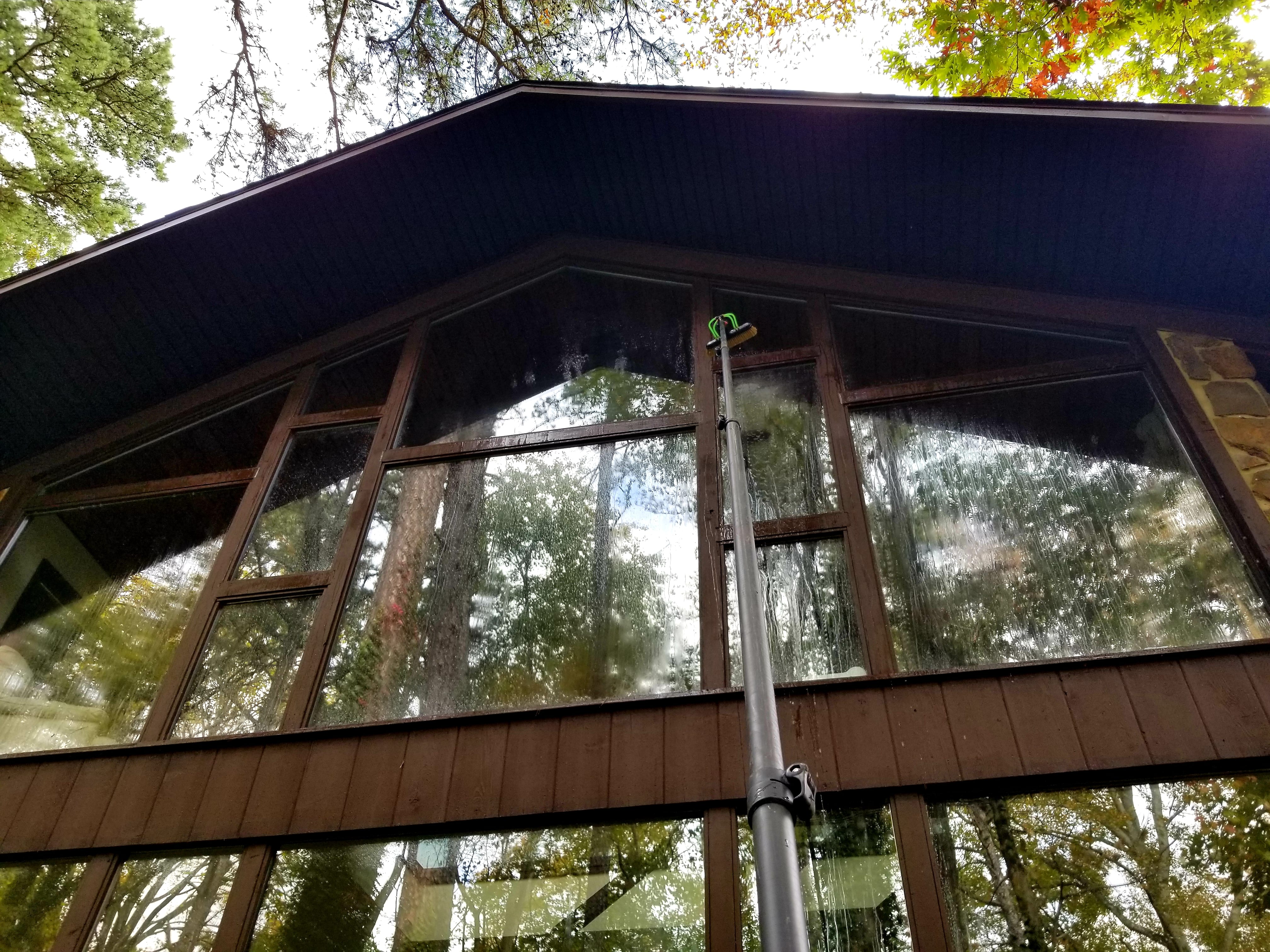 Benefit From
Clean Windows
Clean windows have a way of transforming a property. With our professional service, customers will immediately notice a few key things:
More natural light:

Clean windows let in up to 50% more sunlight than dirty panes.

Energy savings:

With more sunlight, you can keep the light switch and the heat off.

Better style:

Clean windows and natural light are two of the most effective interior decor tools.
Tap into the complete potential of your home - inside and outside - when you benefit from our professional window cleaning solution!
The Professional Difference
We've seen the result that comes from a do-it-yourself window cleaning effort. Conventional cleaners and paper towels just won't just it, and the result is often ineffective and the process downright unsafe. Our team helps you leave the ladder safely in the garage. With our innovative window cleaning service, you aren't just getting spotless panes; you're getting spotless panes that last.